November Rocks! Egosan Celebrates Alzheimer's, Palliative and Hospice Care, and Family Caregivers Awareness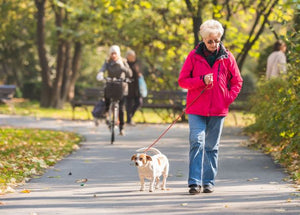 November is a month of awareness and Egosan is eager to be part of these celebrations. So, let's begin by letting you know what's up in health awareness for this month that ends with a focus on gratitude.
Alzheimer's disease awareness
While several times each year Alzheimer's awareness events are in the news, in the US, National Alzheimer's Awareness Month is celebrated in November. It's important to understand that while the best known and most common form of dementia is Alzheimer's so it is often the headliner of events, there are over 100 types of cognitive diseases that can cause dementia-type symptoms.
Continue reading below product list:
The Alzheimer's Association defines dementia as "a general term for loss of memory, language, problem-solving and other thinking abilities that are severe enough to interfere with daily life."
In addition to Alzheimer's, other well-known types of dementia include Frontotemporal dementia (FTD), Dementia with Lewy bodies (LBD or DLB), and vascular dementia (VD). There is no known cure for most types of dementia, though some people show dementia-like symptoms that might be reversible if these symptoms are caused by medication, an infection, fluid on the brain that can be relieved by surgery, or various other causes.
For more information about dementia, check with your local Alzheimer's Association or at Alz.org.
Hospice and palliative care awareness
Hospice and palliative care are two forms of comfort care that can be of enormous benefit for people of any age who live with serious diseases as well as for older adults nearing the end of their lives.
While palliative care can be delivered to people who are still under curative drugs and therapies, hospice care is end-of-life care that can be used by those who are expected to live six months or less.
Many people will begin care with palliative care while they continue to try new drugs and other treatments to either alleviate their symptoms or cure their disease. If the disease cannot be cured and doesn't go into remission, then hospice care is often the next step.
For a much more detailed explanation, this article should help clarify the differences: Confused About Palliative Care Vs. Hospice Care? You Aren't Alone.
Family caregiver's month
Our millions of all-important but often-overlooked family caregivers get some recognition in November, too! National Family Caregivers Month is a great month for you to honor any caregivers who you may know – and that includes yourself.
Let's all try to spread the word on awareness about these always important issues. The more recognition they get the more traction there will be not only in public awareness but in funding for both research and care.
If your loved one lives with incontinence, remember that using a quality product for incontinence management to care for your loved one can make all the difference in your workload. Caregivers tell us that Eogsan products are the best, particularly for limiting bed changing.
Thanksgiving
The Thanksgiving holiday has different meanings for each of us including the celebration of indigenous people. Whatever the unique meaning of the day is to individuals, Thanksgiving can be viewed by almost anyone as a reminder that practicing gratitude as a way of life can improve our own quality of life.
Happy November!
***
  Discover the Difference. EGOSAN - the Top-Rated incontinence brand from Italy. Now Available on Amazon. 
Leave a comment
Comments will be approved before showing up.
---
Also in News
John T maternal grandfather and uncle both had prostate cancer so when John first started experiencing even minor dribbling of around the age of 40. As long as his PSA remained low, he and his doctor just kept an eye on the situation. Eventually, though, his symptoms grew serious enough that he saw a urologist.