Egosan: Discover the Difference with These Video Tips
Did you know that purchasing a product for incontinence protection is only the first step toward the best performance? Don't let that bother you, most people don't.
Part of how Egosan helps you Discover the Difference between products is to provide you with the information that you need to make the most of the products you choose.
Watch the videos on the Egosancares' YouTube channel and learn to:
* Become more efficient while putting them on yourself or another person.
*Take them off properly.
*Prep the brief/diaper or pull-up to give you the best performance.
*Understand how important it is to measure for the best protection as well as the most comfortable fit.
Short videos, great information
These videos are short and to the point so choose the ones you want to watch from these links or go to the Egosancares' YouTube channel for direct viewing.
Let's start with how to put them on and take them off
How To Put on Egosan Protective Underwear (pull-up)
How To Remove Egosan Protective Underwear (pull-up)
How To Put on an Egosan Diaper in a Standing Position (brief)
How to Put on an Egosan Diaper while Lying Down (brief)
How To Remove an Egosan Diaper in a Standing Position (brief)
How to Remove an Egosan Diaper while Lying Down (brief)
Continue reading below product list:
Prep them for the best performance (any brand)
The videos linked below will provide you with visual step-by-step instructions on exactly how to do a quick prep that will make the most of any incontinence garment.
Tips for the best performance of a diaper brief:
Buying the right size and style of incontinence protection is important
Buying the correct size will make a significant difference so if you buy a product in a store, pay close attention to the sizing instructions on the package. If you buy online, any good product should provide you with sizing instructions on the site. Egosan's sizing illustration is detailed, so check out Egosan on Amazon for instructions.
Incontinence products and technology
Premium quality products are not just fatter piles of fluff. They are technologically advanced for superior absorption coupled with amazing comfort. Knowing more can help you make better decisions about which degree of absorbency you'll want for different circumstances.
If you're up for more education about incontinence protection this article is for you: Why Are Egosan Incontinence Products Superior? Technology!
Quality matters
Purchasing the best quality products available will result in fewer leaks and may even save you money since good products mean fewer changes. Go ahead and share this Egosan article and/or the Egosancares videos with others who may struggle to get the best performance out of their incontinence products. We're proud of what we do!
***
 ***Egosan's PEFC certification guarantees that their products are from sustainable, managed forests, recycled and controlled sources
Leave a comment
Comments will be approved before showing up.
---
Also in News
John T maternal grandfather and uncle both had prostate cancer so when John first started experiencing even minor dribbling of around the age of 40. As long as his PSA remained low, he and his doctor just kept an eye on the situation. Eventually, though, his symptoms grew serious enough that he saw a urologist.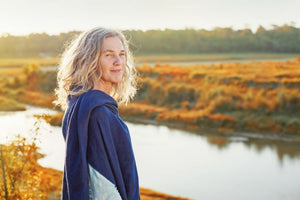 Adult incontinence is one more of those health issues that is routinely misunderstood by the public in general, and even by some health care providers. It's true that older adults are more prone to incontinence due to things like menopause in women and prostate challenges in men. Additionally, the aging process means fewer hormones in both genders as well as bladder cancer and cancer treatments and cognitive challenges presented by Alzheimer's and other dementias. What's far too often missed,...