Exciting News at Egosan! Streamlined Website and Even Easier Customer Service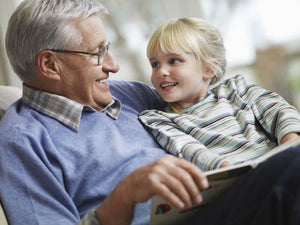 We're excited to announce to the world that the Egosan Web update has arrived and is making shopping for our great products even easier.
You'd like a free sample of the new Ultra briefs? Sure, just scroll to the footer and click the free sample link.
You have an incontinence or caregiving question? Definitely! Just do the same, but click on Ask Carol.
You are connected to a charity? Egosan loves to help so click on the charities link.
There's much more in the footer including, of course, including a link to the egosan blog. So, look over the footer on www.egosancares.com. You might just find that you never thought of comparing products this way, but here is an easy way to do it.
Even more efficient customer service
One of the things that brings me joy in my role with Egosan is Egosan's customer service. As a consumer, I feel that how a customer is treated when they have a question or problem should be a top priority, right along with product quality. It didn't take me long to realize that Egosan prizes their customers and wants to do right by them. Now there's a streamlined process in place to help you with your questions. Call, email, or if you choose, click on Ask Carol and I'll help you find answers.
Customers keep telling us how great our products are
I was inspired to write the article, "You Aren't Just a Number: Egosan Offers Superior Products and Personal Attention to Customers" last summer after hearing from some incredibly happy caregivers. Of course, the accolades keep coming in so it's hard to choose what to highlight.
But since we're discussing the site ad the product itself, I will share a few.
"We use this diaper for my 94-year-old grandad with advancing Alzheimer's Disease. It's the only diaper that helps him sleep through the night." …Linda T
The quote above by Linda T. made my heart sing! As a family caregiver as well as a writer who hears from readers regularly, one question that I hear repeatedly is how to take care of someone with incontinence who lives with dementia, as well. Changing beds at night is frustrating and exhausting, and Egosan is doing everything possible to help with that challenge.
"Thought I'd try these for bowel and bladder control loss and 24/7 use. They are light and had a great fit on a man. And I could put them on silently at work." ...Andrew
Because Egosan is dedicated to helping erase the stigma that often comes with incontinence - particularly for younger people - we've started recruiting stories. The first, though, was offered to us directly from a reader. Read Matt's story about becoming incontinent at age 22 for some inspriration. Andrew, above, is another example – one of many younger people who have reached out. He's a working man trying to handle incontinence issues on the job. Inspiring!
Just a few more...
Diaper style briefs
"Soft, comfortable and it fits perfectly. It's exactly what we were after for my dad." …Dil S
"I am so grateful that I found these for my mother constantly wets the bed due to Alzheimer's." … Debbie S.
"Have been looking for a product like this for months. The care facility has said this product is an exceptional product and is the best for daily." …John G
 "This is a lifesaver. My husband was flooding the bed every night due to his Alzheimer's and possibly also Parkinson's. No diaper could help, except this one by Egosan. I recommend it." … Nina L
 "Incredible absorbency, well worth the price." … Nick T
 Pullups
 "I hardly ever write reviews however this product is so impressive, I simply needed to write a review! I've been purchasing another brand of diapers for my older brother who has incontinence issues. I used to wake up every morning and had to deal with the same mess, I thought it'd never be different... Luckily I tried this and I have to say, these are a lifesaver! Not a single LEAK!" … Jenna D
"After trying numerous pull-ups, these are the best by far and I keep buying more. You also get a great deal if you buy the case and it ends up being quite affordable." … Rina J
 "I spent years trying to find good pull-ups that would fit my husband, these are not only incredibly flexible (great fit), but they're also very absorbent. Highly recommended." … Lina A
 Okay, enough bragging
Yes, we're blowing our own horn, but we wanted to share our excitement over our new site and updated customer service experience.
In the end, what Egosan wants is for people to live their lives well, and if we can help with managing incontinence, we certainly want to do so.
 ***
 Discover the Difference. EGOSAN - the Top-Rated incontinence brand from Italy. Now Available on Amazon. 
Leave a comment
Comments will be approved before showing up.
---
Also in News
John T maternal grandfather and uncle both had prostate cancer so when John first started experiencing even minor dribbling of around the age of 40. As long as his PSA remained low, he and his doctor just kept an eye on the situation. Eventually, though, his symptoms grew serious enough that he saw a urologist.