How to Keep Your Active Lifestyle After An Incontinence Diagnosis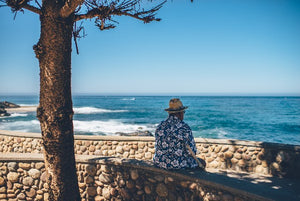 If you just got an incontinence diagnosis, don't worry: you're not alone. An estimated 200 million people worldwide experience urinary incontinence, and approximately 25 million adult Americans experience occasional or chronic symptoms, says Health.com.
An incontinence diagnosis is difficult to talk about because it represents the loss of an essential human need: bladder (or bowel) control. And its symptoms can be overwhelming, embarrassing, and difficult to handle in the day-to-day. 
The good news? Incontinence does not mean the end of your active lifestyle.
For older adults who love yoga, tai chi, biking, golf, gardening, sports, or chasing the grandchildren, an incontinence diagnosis can be confidence-shattering and disappointing, especially for those who have moved to states like Florida to enjoy a warmer climate and outdoor activities in their retirement years.
So how can incontinence and an active lifestyle go hand-in-hand? By choosing an incontinence product designed with an understanding of this difficult life change.
Egosan's adult briefs are designed for those who wish to continue to enjoy life's simple pleasures, and to maintain confidence, independence, and joy -- even amidst a loss of control.
Active seniors shouldn't stop doing what they love. Fit for either active or bedridden wearers, Egosan's aloe-based, eco-friendly briefs can protect against even maximum incontinence (urinary or fecal). The soft material and efficient elastics, too, work together to provide both comfort and protection, while adhering gently across the body.
Along with a comfortable fit, these briefs come with an odor secure system, so wearers can be confident enjoying any activity. With four different products and 40 years of experience, Egosan has developed the best adult diapers on the market.
Yes, incontinence affects over 50 percent of older Americans, but by choosing to maintain an active lifestyle and finding a new normal even still, they're helping to break the stigma around incontinence. Egosan was designed for these diagnosis-defying adults who say, "What incontinence?" 
FROM NOW UNTIL AUGUST 31st: Get $5 off your purchase of our Egosan Maxi medium and large sizes, as well as the Super XLs and up!
1 Response
Leave a comment
Comments will be approved before showing up.
---
Also in News
John T maternal grandfather and uncle both had prostate cancer so when John first started experiencing even minor dribbling of around the age of 40. As long as his PSA remained low, he and his doctor just kept an eye on the situation. Eventually, though, his symptoms grew serious enough that he saw a urologist.