Brief? Pad? Diaper? The Heartfelt but Conflicting Efforts to Destigmatize Incontinence Wear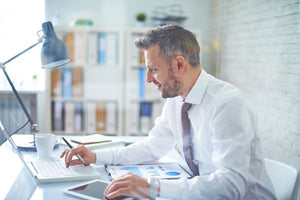 Paying attention to our words is a sign of respect for the feelings of others.  Considering the stigma that accompanies adult incontinence, it's no wonder that considerate caregivers of older adults use words like "pad" and "brief" to describe the protection worn by many. As a caregiver, I've done (and will continue to do) the same.
Continue reading below product list:
Older adults with incontinence
Many adults who develop incontinence grew up in an era where toilet training occurred early and was often associated with shame should a child "fail."  Additionally, they are from a generation that was far less open about their bodily functions than people are now. What that means is that while older adults may understand that they can't help the fact that a disease, accident, or surgery has left them incontinent, their history contributes to their feeling of deep shame. 
Younger Adults Wonder: Why is Diaper a Dirty Word?
This is not to say that younger adults who live with incontinence don't experience feelings of shame. Sadly, they feel this, as well. The difference is that they recognize that this shame is due to a societal failing rather than their own.
Millions of younger adults live with incontinence due to congenital issues, sexual and other types of abuse, a variety of diseases, and life-changing accidents.
You can read a few of their stories by clicking the links below:
Incontinent at Age 22, Matt Tells His Story to Help Others
Life with Dignity: Sexual Abuse Survivor Talks About Living with Incontinence
Gregory Struggles to Accept Double Incontinence as His Muscular Dystrophy Progresses
Destigmatize the word, destigmatize the condition
Egosan runs a support group for people with incontinence and their caregivers, and this is where we heard something that startled us. Many of these younger people routinely use the word "diaper" to refer to the style of underwear they use. What bothers them is the overall stigma attached to the word itself. They tend to feel that much of the shame and stigma of adult incontinence is due to the condition being associated with babies so destigmatizing the word diaper would lead toward destigmatizing the condition.
Terminology when searching for products and information
Companies that manufacture and sell incontinence products are sensitive to the stigma attached to the word diaper. However, to enable people to find the products that they need, these companies also must be clear about the styles they offer. Thus, Egosan's website is called Egosancares because, well we do!
However, these companies also must help shoppers find and understand the style of protection they are seeking. That's why Egosan (and most other companies) uses both diaper and brief to describe a tabbed style of incontinence underwear. To eliminate the word diaper would prevent far too many people from finding the product that will best serve them.
How do you feel about the word "diaper?"
The word or words you choose to use to describe incontinence products is determined by your own situation and your choice should be respected by those who know you. If you are an older adult and/or a caregiver of an older adult who experiences incontinence, the respectful term will likely be brief or pad. This is as it should be. However, if you are a younger person referring to your own condition and you are working toward destigmatizing the word diaper, kudos to you! Keep doing what you are doing!
Related articles:
Adult Diaper Rash Happens: How to Prevent It and/or Treat It
It's About Dignity: Incontinence, Public Bathrooms and Changing Tables
Egosan Conquers Nighttime Incontinence Challenge with Breakthrough Technology
Need incontinence support for yourself or someone else? Try Egosan's Incontinence Support Group on Facebook
 ***
Discover the Difference. EGOSAN - the Top-Rated incontinence brand from Italy. Now Available on Amazon. 
Leave a comment
Comments will be approved before showing up.
---
Also in News
John T maternal grandfather and uncle both had prostate cancer so when John first started experiencing even minor dribbling of around the age of 40. As long as his PSA remained low, he and his doctor just kept an eye on the situation. Eventually, though, his symptoms grew serious enough that he saw a urologist.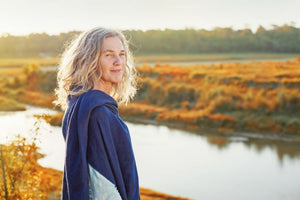 Adult incontinence is one more of those health issues that is routinely misunderstood by the public in general, and even by some health care providers. It's true that older adults are more prone to incontinence due to things like menopause in women and prostate challenges in men. Additionally, the aging process means fewer hormones in both genders as well as bladder cancer and cancer treatments and cognitive challenges presented by Alzheimer's and other dementias. What's far too often missed,...