Life with Dignity: Sexual Abuse Survivor Talks About Living with Incontinence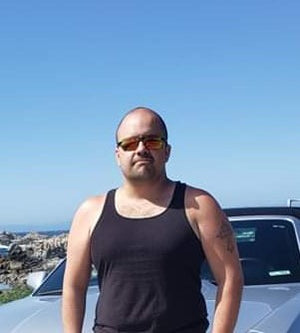 This story about the sexual abuse of a child and the result is deeply disturbing, but likely one of the most profound we will ever tell.
Let's let Bryan K begin with his own words:
Hello. My name is Bryan. I'm 35 years old and have been living with functional incontinence since age 14 due to the sexual (and other) abuse I suffered when I was a child. The nerves and muscles that control my bladder and bowel are severely damaged - beyond repair. It was a horror and has taken me many years to get to the point where I'm okay with talking about it. 
I spent six years in child protective custody. 
Continue reading below product list:
I moved around a lot and did not graduate high school since I dropped out because of the bullying, but when I turned 18, I was an adult legally, so I was discharged from foster care and spent a year living on the street.
Homeless. I've had many trips to the hospital for psychiatric care due to suicide attempts and have spent many years in therapy. My last attempt was very close. After I recovered physically I decided it was time to make a change and worked hard to get myself out of that bad place I was in mentally.
No longer was I going to let what happened to me and the incontinence control my life. I got my mind right. Mostly. Lol.
I decided I wanted to drive a truck, so I got a student loan, went to school for six months, got my class A license, and haven't looked back since. I am now a commercial truck driver and have been driving trucks for 10 years. I love my job and have 1.2 million safe and accident and violation-free miles. I also love the outdoors, RC cars and ham/CB radio, hiking, fishing, cooking, and tons of other stuff. I love being outdoors.
Being incontinent and doing what I like definitely has its challenges. But I manage. I'm so grateful for this (Egosan Incontinence Support) group. Being alone all the time and not having anyone to talk to isn't ideal.
I still avoid crowds and I'm still reclusive due to the stigma, but I've come so far compared to where I was 15-20 years ago. While that chapter of my life is over, I continue to struggle with incontinence, and I'm isolated socially. My love life is non-existent, and I know that I still have a long way to go.
While I understand incontinence will be part of my life for many years to come, people like you (Egosan) make it easier to handle. Thank you for your compassion and understanding.
Readers, there's just so much more to Bryan's story, but this is the foundation. He's an incredibly courageous man who is kind and encouraging to others. We're honored to tell just a piece of his story to help educated others about the fact that adult incontinence is not just a condition that results from age. While we're dedicated to telling stories from all age groups, this focus on the young is particularly urgent since they are so misunderstood.
Here are two other articles if you'd like to read more about younger adults who live with incontinence:
Incontinent at Age 22, Matt Tells His Story to Help Others
Lose the Stigma About Incontinence: Even Young People Can be Affected
If you'd like to share your story (you can do so anonymously if you prefer) you can do it here or by clicking the Ask Carol link in the gray area below the blog.
Praise for Egosan
In Bryan's first notes to us, he praised Eogsan's products so it's with pride that we pass on some of those unsolicited comments that brought him to us:
For many years I struggled to find a good incontinence product that met my needs. Egosan exceeds those needs. I use the Egosan Ultra Diaper brief. They're soft and comfortable to wear. I'm very active when I'm not working, and these diaper briefs really hold up well during exercise like hiking and mountain biking. The padding is thick but doesn't fall apart during vigorous activity. The backing isn't plastic which is great for preventing diaper rash and maintaining healthy skin.
…managing incontinence on the road for weeks at a time is a challenge. With your Ultra-briefs, I don't have to stop and change as often. Just three diapers per day is all I need with Egosan. They keep my skin, clothing, bedding, and seats in my truck dry and odor-free. They save me money and improve my quality of life. Your products make my life much easier. I'm a lot more confident. Happy customer here. Thank you!
…I checked out your website. Read a bit of your blog. I learned a few new things. Like preparing a diaper brief. I've always just put them on and had no idea that preparation was necessary. Your compassion and understanding and for the opportunity to share my story and help others.
What can we say but, "Thank you, Bryan." You've underscored that our hard work to make the best products and help people find them does make a difference in this world. We wish you the very best that your life can offer.
 ***
 Discover the Difference. EGOSAN - the Top-Rated incontinence brand from Italy. Now Available on Amazon. 
Leave a comment
Comments will be approved before showing up.
---
Also in News
John T maternal grandfather and uncle both had prostate cancer so when John first started experiencing even minor dribbling of around the age of 40. As long as his PSA remained low, he and his doctor just kept an eye on the situation. Eventually, though, his symptoms grew serious enough that he saw a urologist.