Adult Incontinence: Not Just Something that Happens to Older People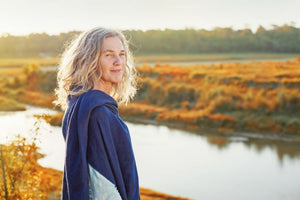 Adult incontinence is one more of those health issues routinely misunderstood by the public in general, and even by some health care providers. It's true that older adults are more prone to incontinence due to things like menopause in women and prostate challenges in men. Additionally, the aging process means fewer hormones in both genders as well as bladder cancer and cancer treatments and cognitive challenges presented by Alzheimer's and other dementias.
What's far too often missed, though, are the substantial numbers of younger adults who live with both the incontinence itself and the stigma that is attached to this condition.
Continue reading below product list:
While doctors will tell people that there are medications, treatments, and devices that will take care of incontinence problems for most people, many of these younger people will attest to the fact that this isn't the case for everyone.  
Why are so many left without a solution?
Sometimes the only thing that keeps a person from receiving treatment is medical insurance or lack thereof. Sometimes those who are insured will find that their insurance doesn't cover treatments or if they do, they cover only a small portion of the cost. So, while theoretically, these treatments are "available," they are only available to those who can afford the sometimes-steep financial price.
Then there are those who have nerve damage due to injuries or diseases. Others have had procedure after procedure only to find that they are no better off or (occasionally) worse off than prior to treatment.
Medications may help younger people with their incontinence though even they often report slower thinking and memory glitches. For older people, it's more serious and at times, it can seem like they are developing dementia. 
Everyone with incontinence should be evaluated by a medical professional
Even though not everyone's incontinence can be cured, the first thing that people living with any type of incontinence need to do is to check with their doctor. They may find that the culprit is a medication that they are taking and possibly that can be adjusted or changed. Or the doctor might refer you to a urologist or a urogynecologist (if you are female and this specialist is available). The important thing is to get evaluated to determine the cause of your incontinence and then work with a doctor to find a solution because many people do find relief through medications, therapy, devices, and/or surgery.
Younger people living with incontinence
Egosan has been honored to conduct interviews with a number of younger people who are living with types of incontinence that cannot be helped by medical intervention. If you'd like to read their stories, you can do so here on the Egosancares website or you can click the links below:
Incontinent at Age 22, Matt Tells His Story to Help Others
Life with Dignity: Sexual Abuse Survivor Talks About Living with Incontinence
Gregory Struggles to Accept Double Incontinence as His Muscular Dystrophy Progresses
The young men interviewed are far from alone. For example, the following comment came from a younger adult who had read Matt's story:
"Thank you for a great article. I'm 22 living with incontinence. Having to use these products can be very discouraging. But articles like this help so many of us not feel alone. Thanks"
Egosan's private Incontinence Support Group on Facebook includes those who struggle with the condition to varying degrees.
For those who are waiting for a solution
If you are waiting for a solution to your incontinence or have found out that modern medicine cannot help you (at least for now) it's time to find the best protection you can. Once you've done that, you can get back to living your life as normally as possible. That means great protection whether you are golfing, hiking, working or sleeping.
Egosan products can give you this no matter your situation. It also means good skin health, so Egosan provides you with hypoallergenic, aloe-infused linings that not only absorb with incredible effectiveness but protect your skin as they work. The breathable cloth-like exteriors add to their ability to keep your skin healthy. 
Egosan products are produced in a medical-grade facility that assures you of the highest standards. We'd be honored to accompany you on your journey to a better life.
 ***
 Discover the Difference. EGOSAN - the Top-Rated incontinence brand from Italy. Now Available on Amazon. 
Leave a comment
Comments will be approved before showing up.
---
Also in News
John T maternal grandfather and uncle both had prostate cancer so when John first started experiencing even minor dribbling of around the age of 40. As long as his PSA remained low, he and his doctor just kept an eye on the situation. Eventually, though, his symptoms grew serious enough that he saw a urologist.