Where Italian Innovation Meets Intelligent Incontinence Design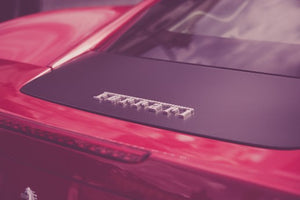 Besides the fine wine and cuisine Italy is known for, there's a new product being imported to the US: and it might surprise you. Meet the Ferrari of diapers: the Egosan product line, designed and manufactured in Italy.
But does the brand of adult diapers you buy really matter? Yes... or as the Italians would say, sì!
Often, when you buy a generic store brand, the products are cheaply made and uncomfortable, regardless of what the package claims (especially if they cause rashes and other unpleasant reactions).
In Italy, Santex (Egosan's parent company) is knocking out the competition by creating high quality diapers for consumers of all ages and with a range of incontinence needs. They're putting the customer's comfort first, designing an innovative, luxury product for an intimate issue -- whether that customer is a caregiver for an older loved one -- or an active adult who doesn't want to let incontinence slow them down. 
Europeans know quality. Europeans know luxury. Europeans know design. And all those elements come together in Egosan's line of diapers: available in a versatile pull-up style, or a heavy duty brief with tabs for greater incontinence needs, Egosan's high absorbency standard also offers a breathable, eco-friendly outer layer. 
While wearing adult diapers or briefs may not fit into your retirement dream (but traveling to Italy is!), you'll find a more comfortable, discreet, and form-fitting quality product in the Egosan family. Shop anytime from the comfort of your home: Our online store is open 24-7 and products are shipped straight to your doorstep.
FROM NOW UNTIL AUGUST 31st: Get $5 off your purchase of our Egosan Maxi medium and large sizes, as well as the Super XLs and up!
Leave a comment
Comments will be approved before showing up.
---
Also in News
John T maternal grandfather and uncle both had prostate cancer so when John first started experiencing even minor dribbling of around the age of 40. As long as his PSA remained low, he and his doctor just kept an eye on the situation. Eventually, though, his symptoms grew serious enough that he saw a urologist.