Egosan Launches Support Group in Their Ongoing Effort to Eliminate the Stigma of Incontinence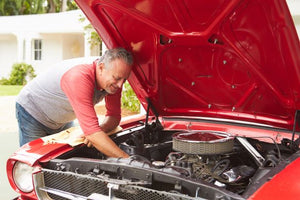 We hear from person after person how isolating living with incontinence can be. This is true, whether the condition affects urinary or bowel (fecal) continence - or both. It's all made worse by the social stigma that surrounds the condition.
Recently, we've published the stories of several men in their 30s who live with one or both conditions and all of them stress how isolating this condition can be.
Here are links to two of them if you'd like to read further:
Life with Dignity: Sexual Abuse Survivor Talks About Living with Incontinence
Incontinent at Age 22, Matt Tells His Story to Help Others
The logistics of living with incontinence
Living with incontinence generally means carrying extra supplies when on the go and the people who have lived with the condition for a while become interventive as to how they do this.
They also learn to cope while traveling long distances. These steps may be inconvenient, but they are doable.
It's the social stigma that is hardest to deal with.
It's hard for older people who were raised to think it's just babies who need diapers only to find themselves incontinent due to menopause, prostate surgery, or bladder cancer. 
It's perhaps even harder for young people like Bryan and Matt who have been bullied as children and/or young adults because of incontinence. Many find it difficult to trust others and acutely feel the loneliness that can occur when they don't feel free to get to know someone with whom they may want to spend their lives.
Just going out among people can be extremely anxiety-producing.
Whether we're talking about mental or physical health, no one understands a condition as well as those who live with it. This idea is fundamental to support groups of all kinds. For this reason, Egosan developed a support group hosted on Facebook that's free to join, friendly, and growing. Keeping the group safe is extremely important so our group is moderated.
If you or anyone you know lives with incontinence and feel that some support from people who understand your condition – no matter your age – feel free to join us in the Egosan Incontinence Support Group.
Additionally, we'd love to hear your story! If you'd like to help others by telling us about your life – either as an identified person or in an anonymous way – just send a message to Ask Carol.
Tip: Learning how to put on your incontinence wear correctly as well as how to prep it before wearing can make your life easier. Here are tips and a couple of videos that can help.
Egosan is here to help however we can.
***
Discover the Difference. EGOSAN - the Top-Rated incontinence brand from Italy. Now Available on Amazon. 
Leave a comment
Comments will be approved before showing up.
---
Also in News
John T maternal grandfather and uncle both had prostate cancer so when John first started experiencing even minor dribbling of around the age of 40. As long as his PSA remained low, he and his doctor just kept an eye on the situation. Eventually, though, his symptoms grew serious enough that he saw a urologist.