Teen Becomes Incontinent Due to Abuse: Let's Get Rid of Incontinence Stigma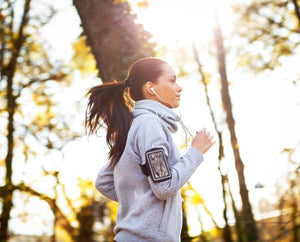 We told you Matt's story in the past, but if you haven't read it, you can here: Incontinent at Age 22, Matt Tells His Story to Help Others
Now, we want to share the story of a 26-year-old who lives with both bowel and bladder incontinence due to abuse suffered as a young teen. Because of the sensitive nature of this story, the name we are using is a pseudonym, the gender vague, and a few aspects of the story have been changed. However, the basics are true and deeply disturbing. We are offering this story because part of Egosan's mission is to stop the stigma of incontinence. 
Continue reading below product list:
"Hello. My name is Chris. I'm 26 years old and have been incontinent since age 13. My incontinence is functional due to severe abuse when I was in care. The nerves and muscles that control my bladder and bowels are damaged beyond repair. I've struggled with stigma with my incontinence. It was especially bad when I was a kid and in school where I was constantly bullied and made fun of and called a baby – and worse. Many teachers were unsympathetic, and some teachers were as bad as the kid bullies.
"Once I got older, the bullying was less frequent, but I've spent most of my time alone because of the of fear of rejection. Gradually, my life has improved due to finding good products like Egosan. I'll never become a super social person, partly because of emotional damage, but your products make my life much easier."
Readers, Chris' story brought tears to our eyes. The fact that a healthy child was abused so badly that this kind of damage occurred is sickening. Then, to be bullied because of incontinence – disgusting. We are, of course, delighted to know that our products have improved Chris' life because improving the quality of life for people living with incontinence, as well as their caregivers when caregivers are needed, is our goal.
Chris praises Egosan products in his note:
"For many years I struggled to find good incontinence products. Egosan exceeds those needs.
"I use the Egosan Ultra Diaper brief. They're soft and very comfortable to wear. I'm very active when I'm not working, and these diaper briefs really hold up well during exercise like hiking and mountain biking. The padding is thick but doesn't fall apart during vigorous exercise. The backing cloth isn't plastic, which is great for preventing diaper rash and maintaining healthy skin. I travel for work so managing incontinence on the road for weeks at a time is a challenge. With your Ultra briefs, I don't have to stop and change as often. Just 3 diapers per day is all I need with Egosan. They keep my skin, clothing, bedding, and vehicle seats dry and odor free. Because they are so good, they save me money and improve my quality of life. I'm a lot more confident. Happy customer here. Thank you!"
When medicine can't help, great products keep life moving forward
Doctors can help many people who have incontinence products become independent of the need for protection. However, even modern medicine is not able to help everyone. So, once you know you've done what you can medically, if you still need protection Egosan is here.
Do you have a story to tell that could help others move along on the road to accepting life with incontinence?  Just message "Ask Carol" by using the link in the footer of the Egosancares blog and I'll be happy to guide you through the process of telling as much or as little of your story as you'd like.
***
Discover the Difference. EGOSAN - the Top-Rated incontinence brand from Italy. Now Available on Amazon. 
2 Responses
Leave a comment
Comments will be approved before showing up.
---
Also in News
John T maternal grandfather and uncle both had prostate cancer so when John first started experiencing even minor dribbling of around the age of 40. As long as his PSA remained low, he and his doctor just kept an eye on the situation. Eventually, though, his symptoms grew serious enough that he saw a urologist.